16 agosto 2011
Linux Mint 11 LXDE Rilasciata!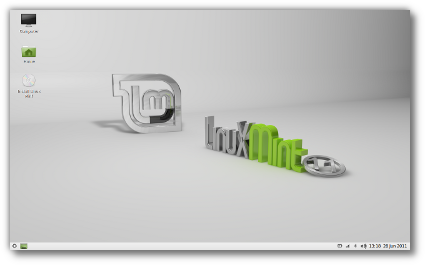 In questa calda giornata di metà agosto ecco arrivare un nuovo rilascio per la distro più "fresca" del panorama GNU/Linux.
Clem ha infatti quest'oggi annunciato il rilascio di
Linux Mint 11 LXDE
ovvero la versione con LXDE di Linux Mint 11.
Linux Mint 11 LXDE è particolarmente adatta ai computer non più giovani grazie proprio a LXDE.
Ma vediamo cosa c'è di nuovo in Linux Mint 11 LXDE
Requisiti di sistema
x86 processor
256 MB RAM
3 GB of disk space
Graphics card capable of 800×600 resolution
CD/DVD drive or USB port
Qui
trovate una panoramica completa e dettagliata di Linux Mint 11 LXDE.
Per scaricare Linux Mint 11 LXDE basta andare in
questa pagina
e selezionare un mirror (o in alternativa usare il torrent).
Licenza
Quest' opera è distribuita con
licenza Creative Commons Attribuzione - Non commerciale - Non opere derivate 3.0 Unported
. Questo blog non rappresenta una testata giornalistica, in quanto viene aggiornato senza alcuna periodicità. Non può, pertanto, considerarsi un prodotto editoriale, ai sensi della
legge n. 62 del 7/03/2001
Disclaimer immagini
Le immagini utilizzate in questo blog appartengono ai loro rispettivi autori e sono utilizzati per scopi educativi, personali e senza scopo di lucro. Ogni eventuale violazione del copyright non è intenzionale, ma se si riconosce un'immagine protetta da copyright, fatemelo sapere qui, e sarò lieto di aggiungere i credits o modificarla o rimuoverla.
Disclaimer images
Images used on this blog belong to their respective authors and are used for educational, personal and no profit purposes. Any eventual copyright infringement is not intentional, but if you recognize a copyrighted image, please let me know here, and I'll happily provide to add the right credits or modify or remove it.