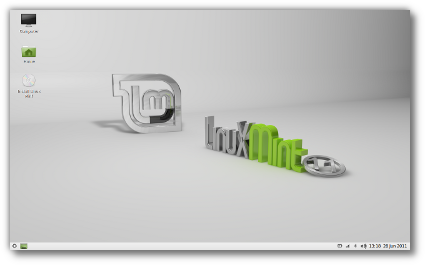 In questa calda giornata di metà agosto ecco arrivare un nuovo rilascio per la distro più "fresca" del panorama GNU/Linux.
Clem ha infatti quest'oggi annunciato il rilascio di
Linux Mint 11 LXDE
ovvero la versione con LXDE di Linux Mint 11.
Linux Mint 11 LXDE è particolarmente adatta ai computer non più giovani grazie proprio a LXDE.
Ma vediamo cosa c'è di nuovo in Linux Mint 11 LXDE
Requisiti di sistema
x86 processor
256 MB RAM
3 GB of disk space
Graphics card capable of 800×600 resolution
CD/DVD drive or USB port
Qui
trovate una panoramica completa e dettagliata di Linux Mint 11 LXDE.
Per scaricare Linux Mint 11 LXDE basta andare in
questa pagina
e selezionare un mirror (o in alternativa usare il torrent).